History of Koransha
Philosophy of Koransha
Manufacturing Method
Why spesiall?
Series
If you are a fan of Japanese pottery, you are surely familiar with the Koransha company. It is thanks to this company that Arita-yaki has become world-famous, and its beautiful design and quality are beyond words to describe.
We would like to introduce the history and philosophy of the company. We will be happy if it will help you cherish your Koransha tablewares even more.
History of Koransha
In 1689, Eizaemon Fukagawa I started manufacturing ceramics in Hizen Arita, the predecessor of Koransha. He brought together the best potters, painters, and pottery merchants of the time and established the joint-stock organization, Koransha, in 1875. He also devoted himself to exporting Arita-yaki porcelain overseas and exhibited it at the World Expositions in various countries. The company continued to receive numerous honors and accolades, including a Medal of Honor at the World's Fair in Philadelphia and a Gold Medal at the World's Fair in Paris, and its reputation overseas continued to grow.
In 1879, he established the first corporate company in Kyushu, Koran Gomei Kaisha, now Koransha Co.
In 1896, the Imperial Household Agency officially began using Koransha's products, and today the company makes a variety of porcelain at its headquarters in Arita-cho, Saga Prefecture, and in Tajimi City, Gifu Prefecture.
Philosophy of Koransha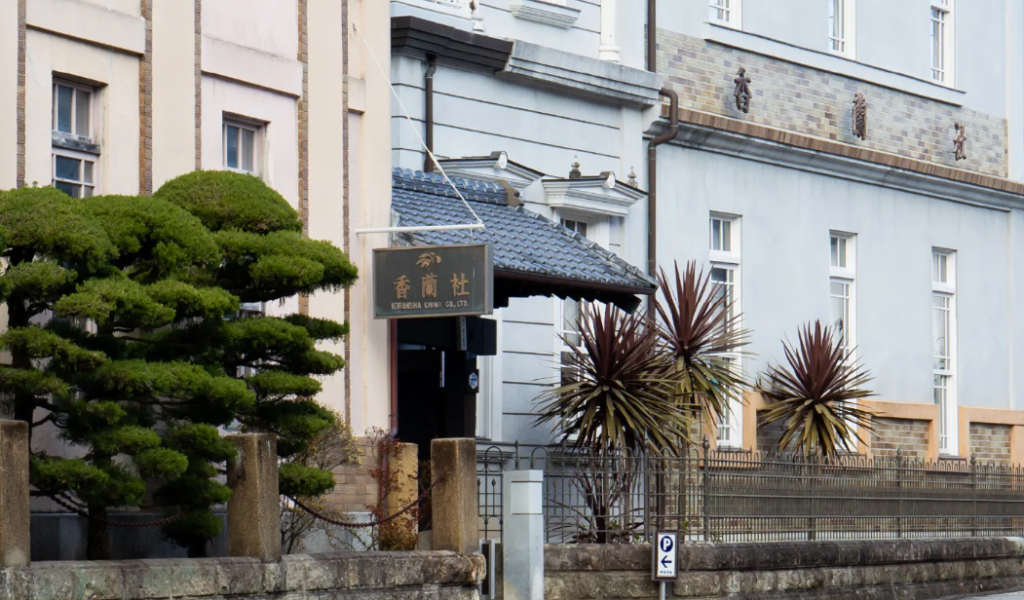 The philosophy of Koransha is: "We will continue to manufacture products that meet the needs of the people at any given time. Always with the user in the forefront of our minds, we will boldly challenge materials, manufacturing techniques, and new expressions, without being tied down by the past."
This is in keeping with the founder's philosophy of "exquisite product quality, beauty in form and color, low cost of production, and maintaining honor and perpetual profit."
Based on these principles, Koransha places emphasis on contributing to society with products and services of the highest quality.
Manufacturing Methods
At Koransha, all processes other than raw materials are performed in-house. Although raw materials are purchased from suppliers, Koransha receives advance samples of potter's clay and analyzes the components at an industrial product level in its own laboratory before purchasing only the highest quality products.
The molding methods are rokuro molding and cast molding using plaster molds. Both molding methods require manual labor, which ensures high quality. Each process requires skilled techniques. Quality inspections are carried out many times, by machine and by hand, at various stages before a piece of porcelain is completed.
After firing, porcelain is painted in two major ways. One is done one by one using a Rokuro pottery wheel, and the other is done using transfer paper, which is designed and produced in-house, and colored like ukiyoe woodblock prints.
After the painting is done, the pieces are fired again in a kiln, and some pieces are fired several times.
Why are Koransha products special?

The quality of porcelain produced by Koransha is very high, as evidenced by the awards it has received both at home and abroad. The Fine Arts Division, while inheriting the tradition of Arita-yaki porcelain, has vigorously continued to produce porcelain that meets the tastes and sensitivities of the people of the time, and has long been loved by many people in Japan and abroad. The products of Koransha have a unique taste called "Koransha style," which includes traditional patterns of some-glaze and akae (red glaze) on a white, hard, transparent base unique to Arita porcelain, as well as gold and silver colors on a lurid glaze, all of which are highly technical.
Ceramics are loved around the world not only for their beauty but also for their practicality.
The company is also actively developing new fields of business, such as working on memorial products such as cinerary urns and Buddhist altar fittings, and collaborating with companies that deal with different materials such as glass and fabric products.
In addition to traditional Arita-yaki ware with traditional patterns, they have recently started a new brand called "by koransha" to produce daily-use vessels for various scenes of daily life, while maintaining the careful craftsmanship of the Koransha brand.
Porcelain Series

Many of the porcelain pieces produced by Karansha are based on motifs of plants and flowers, such as Orchid Lace, Phalaenopsis, Red Grape, Pine, Cyclamen, and Daffodil.
Comments

Arita-yaki porcelain is known and loved around the world. Among them, the most traditional is this Koransha. It has continued to produce beautiful porcelain in a way that meets the demands of its customers and the trends of the times. Their works have not faded away over time and are still loved by people. If you visit Kyushu, be sure to visit the Koransha showroom and the Kotoji Ceramic Exhibition Hall. You can see and purchase a wide variety of products from traditional crafts to tableware for home use.

844-8601, Nishi-Matsuura-gun, Saga Prefecture, Japan
1-3-8 Kohira, Arita-cho, Nishimatsuura-gun, Saga
TEL: 0955-43-2132
In addition, there are showrooms in Ginza and Fukuoka/Hakata. Personally, I recommend the main store.