What kind of Japanese pottery/porcelain do you know? Arita? Mino? Hagi? Bizen?
In Japan, there are many different kinds of pottery and porcelain products from all over the country, and there are 31 types of pottery designated as traditional Japanese crafts alone.
In this article, we would like to introduce Hasami-ware and one of the most famous Hasami-ware brand Hakusan-Toki.
What is Hakusan-Toki?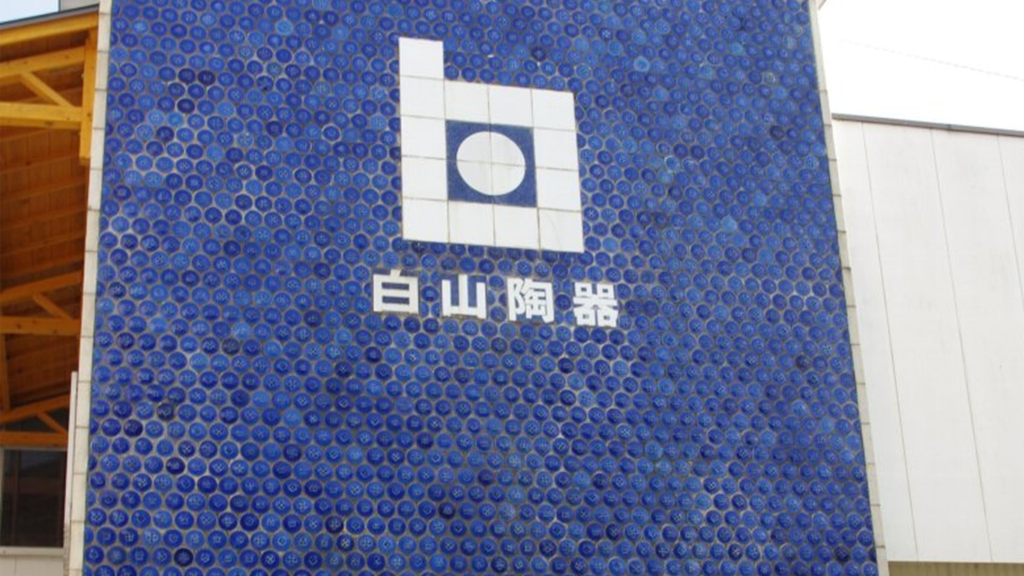 The pottery was founded in 1779 (mid-Edo period) and has a history of over 400 years.
It is a representative brand of Hasami-ware pottery made in the vicinity of Hasami town located in the north central part of Nagasaki prefecture in Kyushu.
It is a brand with many awards such as Good Design Award and Long Life Design Award.
Many of the designs fit well not only in Japanese style kitchens, but also in Western and Scandinavian style interiors, and are perfect for coordinating with Scandinavian and other Western tableware, with a sophisticated and lustrous appearance that gently adorns the table.
"I didn't know about the Hakusan-Toki brand, but as soon as I saw the beauty of the crystal-clear white porcelain and the lightly transparent blueish celadon, I fell in love them! Also when I tried it, I was impressed with its ease of use. Since then, I have been collecting Hakusan-Toki works."
The starting point of Hakusan Toki's pottery is to create pottery that is " comfortable for the user" and "fits in with people' s lives".
Based on the concept of "design that is neither flashy nor ordinary, but never boring," Hakusan Toki places great importance on how to enhance the function of the pottery in daily life and how to respond to the attachment of the user.
The design of a teapot
This commitment can be felt in various aspects of the design, such as the curve of the handle of a teapot, the design of air vent holes which cannot be seen, and the carefully calculated spout to prevent tea from dripping.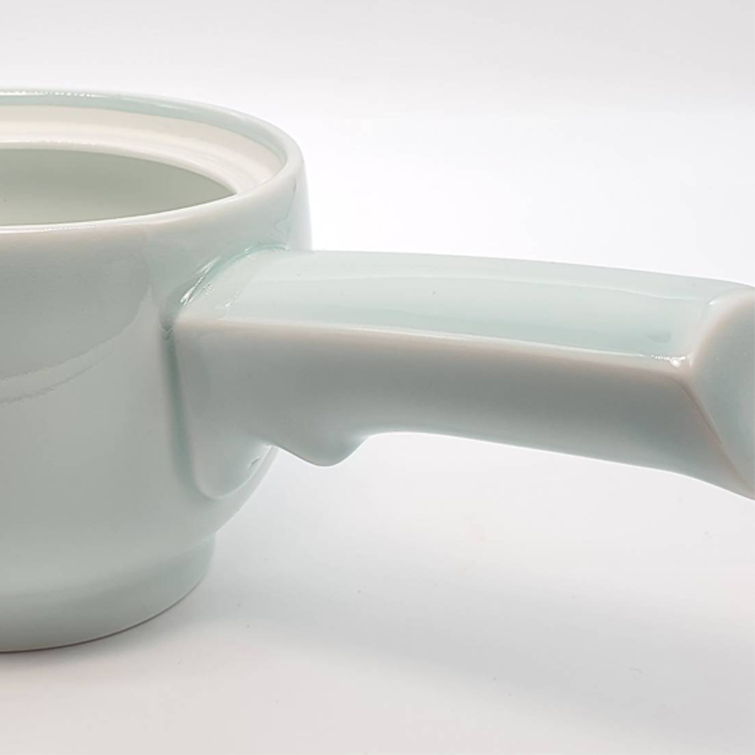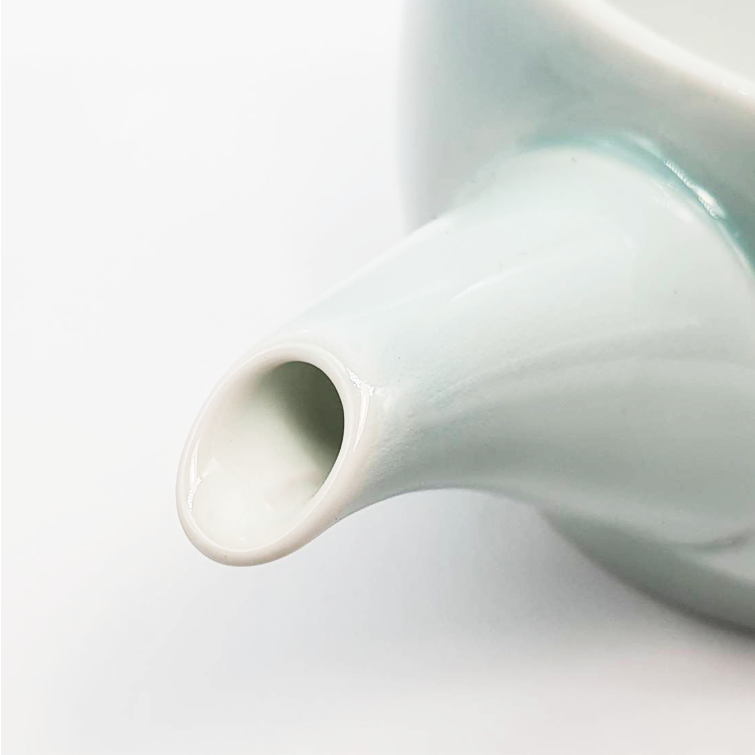 Good design award
【July comments: 2009 Good design award】
Everyone can understand the excellent features of this design as soon as they touch it.
The long handle that is easy to hold and the knob on the lid that is sculpted so that your thumb can suck on it perfectly is very well designed.