Cherry blossoms are a special flower for Japanese people. In spring, we see a lot of cherry blossom-based foods and cute products with cherry blossom motifs in Japan.
Even at Starbucks, cherry blossom lattes and Frappuccinos are very popular, and they are often out of stock.
In the same way that many Norwegians preserve the berries they pick as jam or juice concentrate so that they can feel summer during the cold winter months, people in Japan preserve cherry blossoms, which have a short blooming period, by pickling them in salt and enjoy them for a long time.
We have heard many people say that they don't know how to use these salted cherry blossoms. Here are some ideas on how to use them.
Index
What you can do with pickled cherry blossoms
The role of salted cherry blossoms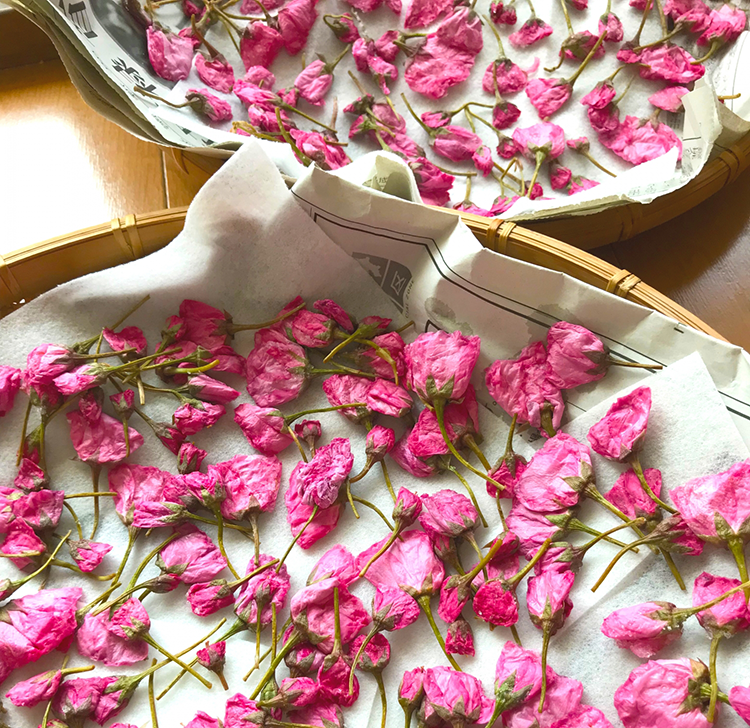 Salted cherry blossoms can be used to add a touch of color to dishes and sweets, as well as to give them a Japanese or spring-like flavor.
In addition, it can add a slight salty taste to dishes and sweets, and you can also enjoy the sweet and sour aroma of cherry blossoms. It has a striking aroma that anyone who has smelled it will immediately recognize as that of sakura.
It is also lovely when combined with green tea or strawberries.
It is an ingredient that can be used in many ways depending on your ideas.
What you can do with pickled cherry blossoms
Confectionery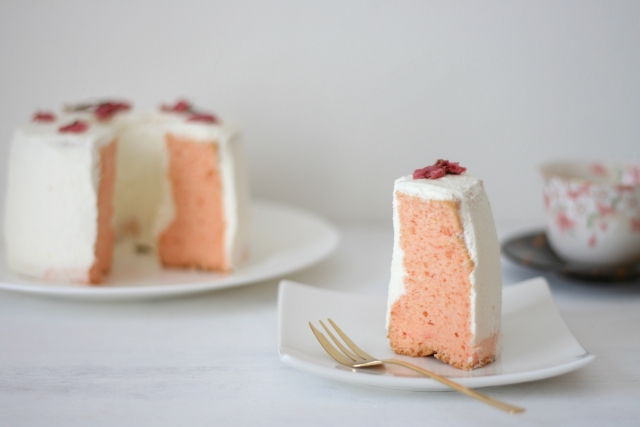 Salted cherry blossoms are essential not only as a decoration but also as an ingredient for sakura-an (sweet bean paste) used in Japanese sweets. You can freeze the bean jam you make, so it is good to make it in bulk.
You can easily remove the salt from the pickled cherry blossoms by simply putting them in warm water, so there is no need to worry about them becoming too salty.
1. Cherry blossom small manju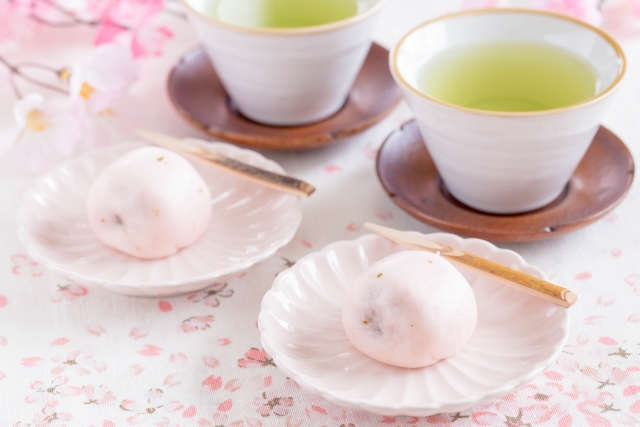 Manju, one of the most popular Japanese sweets, is easier to make than you might think. Making two colors, one white and one pink, is very cute and recommended.
2. Sakura panna cotta
A cute pink pudding with a rich cherry flavor. Simply heat the ingredients, put them in a mold, and chill to harden. As soon as you put it in your mouth, the aroma of cherry blossoms will spread. It is also recommended for events.
3. Cherry Blossom and Matcha Mousse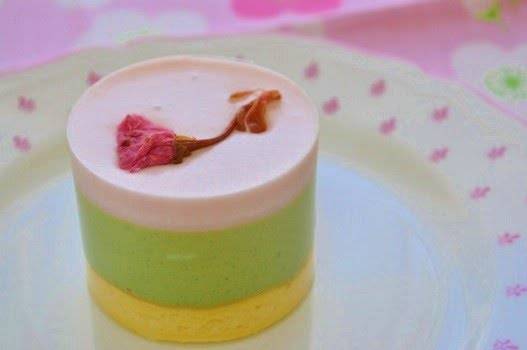 Matcha and cherry blossoms are the representative of Japaneseness! It is a combination without a doubt.
The slight scent of cherry blossoms and the smooth texture are irresistible.
Cherry Blossom and Matcha Mousse
You can purchase matcha recommended for making sweets here. This matcha is produced in Wazuka-cho, Kyoto Prefecture, which is known for its high quality tea. It is a product developed jointly by tea farmers and Japanese confectionary makers.
Sakura an/anko (Sakura paste) recipe
4. Cherry Blossom Chiffon Cake
The fluffy texture and gentle sweetness of chiffon cake is unbelievably delicious. I'm sure there is no one who doesn't like it.
It's easy to make with only a few ingredients.
Here you can get the chiffon mold.
5. Sakura dorayaki
If you're a fan of dorayaki, you've gotta try this!
Just bake dorayaki according to your favorite recipe and change the anko inside to sakura-an.
The balance between the aroma of the sakura-an, the saltiness of the pickled cherry blossoms, and the sweetness of the dough is perfect.
Meals
1. Onigiri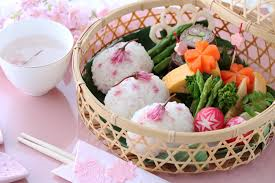 This onigirii adds just the right amount of saltiness to the rice and a nice aroma of cherry blossoms. Adding sesame seeds gives it a fun, petite texture. How about this as an accompaniment to cherry blossom viewing?
2. Ocha zuke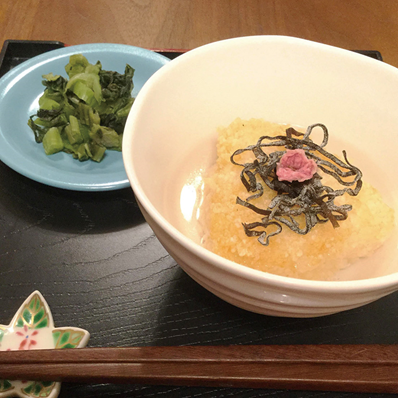 Salted cherry blossoms are also a great way to add saltiness and spring flavor to ochazuke. You can use sencha, hojicha, or dashi and hot water for ochazuke.
3. Pasta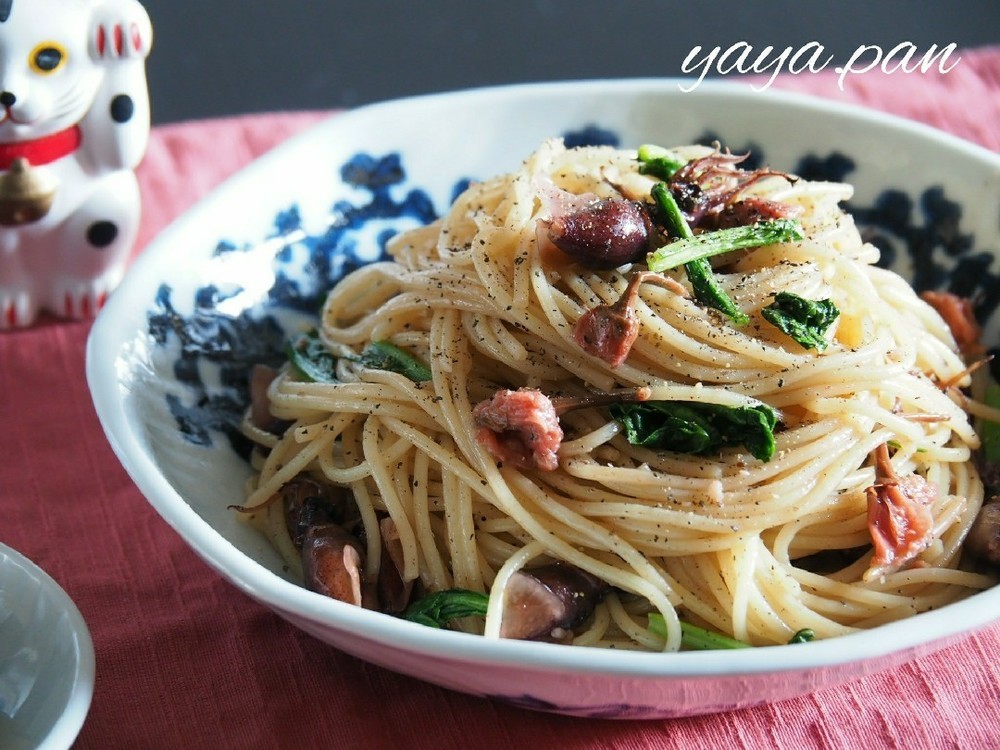 This dish is full of springiness. In Japan, it is often paired with Japanese rape blossoms and Japanese firefly squid, but since they are hard to find in Norway, it is also delicious made with broccolini and tuna.
If you have Chinese cabbage growing in your garden, please try using the flowers.
4. Sakura Pickled Turnips
A healthy pickle using not only turnips but also their nutritious leaves. The gentle sweetness and the aroma of cherry blossoms go well with rice. It is also recommended as a snack for those who drink alcohol.
~Ingredients (4 servings) ~
6 small turnips (400g)
3 turnip greens
5 to 7 pickled cherry blossoms
【A】
3 tablespoons vinegar
1 tablespoon sugar
~How to make~
1) Peel turnip and cut in half lengthwise into thin slices. Wash the leaves and cut them into 2cm lengths. Wash the leaves and cut into 2cm pieces.
2) Put all the ingredients and [A] in a storage bag and put it in the refrigerator for at least 1 hour.
5. Cherry Blossom Dressing
This dressing is an easy way to feel spring. Just chop up salted cherry blossoms and season with vinegar, oil, and salt. The entire salad will have the fragrance of spring.
Breads
1. Cherry Blossom Anpan
In Japan, sakura-anpan can be found everywhere in the spring. The slightly salty sakura bean paste made with white beans and salted cherry blossoms, the sakura-scented bread dough, and the cherry blossoms on top give a feeling of spring. Not only is it delicious, but it also looks very pretty.
2. Cherry blossom baguette sandwich
Reduce the saltiness of what you put in the bread and use salted cherry blossoms instead.
You can use roast beef, cured ham, or whatever you like. The cherry blossoms can be seen through the slits in the baguette for a colorful effect.
Adjust the saltiness as you like.
3. Marble Bread with Cherry Blossom Anko
This bread is marbled with sakura bean paste, which is often used in Japanese sweets. The soft milk bread is accented with a lovely pink color, making it not only delicious but also very elegant. The sweet aroma of the bread and the sweet and sour aroma of the cherry blossoms go well together.
Alcohol
In Japan, there is a liqueur that uses cherry blossoms and leaves as one of its ingredients, and together with matcha liqueur and yuzu liqueur, it is a popular liqueur unique to Japan.
Cherry blossom liqueur is often drunk as a cocktail, but it is also used to add cherry blossom flavor to sweets.
You can also make sakura sake.
There are laws governing the production of alcohol at home, so please enjoy it at your own risk.
You can also easily make cherry blossom essence from salted cherry blossoms. You can read about it in the blog below. All you have to do is soak the salted flowers in alcohol for a few days, not fresh flowers.
The Art of Eating Cherry Blossoms
Of course, it can also be used as tea.
Cherry blossom tea (sakurayu) is drunk on festive occasions. The fragrance of cherry blossoms emanates from the open petals, giving it a Japanese flavor. It can be served with hot water or sencha.
How long can I store it?
It can be stored for about one year at room temperature away from direct sunlight, high temperature, and high humidity. After opening the package, please seal it and store it in the refrigerator. You can enjoy the fragrance of spring throughout the year.
Product
Origin: Western part of Kanagawa Prefecture
Variety: Kanzan
This product has many repeaters. Many customers enjoy it not only for making sweets but also with their meals.
The cherry blossoms are carefully picked by hand one by one and pickled in salt. The flowers have as many as 50 petals and are a deep pink color. Because of the number of petals and the beauty of the color, this variety is said to be the most beautiful in the finished product.
The large flowers that open when placed in hot water are very beautiful.
For bakeries and restaurants (Corporate use only)
A special price is available if you meet the minimum purchase quantity. Please contact us from here.